A

t Los Pinos Guest Ranch you'll experience a side of New Mexico most people never see.



"For those who want an escape from the hyper-active pace of life, Los Pinos Guest Ranch is an oasis of wilderness beauty, serenity and rustic charm."
~ Charles MacKay, St. Louis, Missouri

"You have a wonderful place for families to meet other families and learn from each other a bit of the culture diversity across state borders."
~ Pat, McHenry, Illinois

"We all had a wonderful time at Los Pinos and enjoyed the gorgeous country, your marvelous cooking, and the kindness of your kin and staff. Thanks for the countless extras and efforts."
~ Kathy and Steve, Tallahassee, Florida

"Thank you for your generous time, hospitality, and guidance."
~ Gerald, United Kingdom

"Thanks for bringing us into your wonderful family and opening the awesome Pecos Wilderness to us. A most memorable visit and hoping for more."
~ Con & Lynn, San Antonio, Texas




Open From June 1 through
September 30.
We look forward to seeing you!
The snows are melting;
wildflowers will soon be blooming;
The tranquil mountains and
streams of the Pecos high country
are waiting to welcome you ...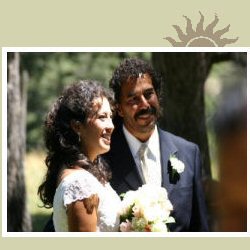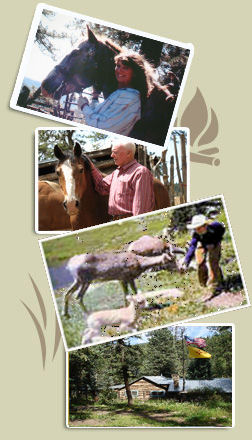 Please feel free to call or email us
for reservations:
- Alice -
505-757-6213
Alice@LosPinosRanch.com